Give your immunity a boost by pressing these acupressure points
Feeling a little sluggish or got a cold coming on? Stop it in its tracks by using very specific pressure points to help strengthen the immune system. Boost your Immunity with these Acupressure Points!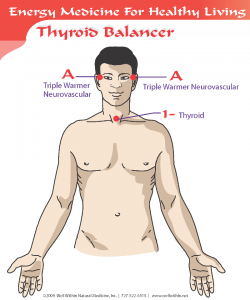 Triple Warmer
In Chinese medicine, the meridian is located at the side of our temples and around your ears and down to your shoulders. Triple Warmer is our flight or fight limbic state sensory system, and in most cases, it is over stimulated by our environment. However, there may be times where activating it comes in handy, especially if you are sick.
It is believed that by pressing on certain areas of your body you can get Triple Warmer to activate and boost your immunity in the process to help fight sickness. It is advised to use this technique with caution as from my experience activating Triple Warmer too much can cause you to have anxiety. This is due to the fact it kicks your body into high gear survival mode to help keep you healthy.  Just use with moderation to balance this meridian.
See the illustration out of Donna Eden's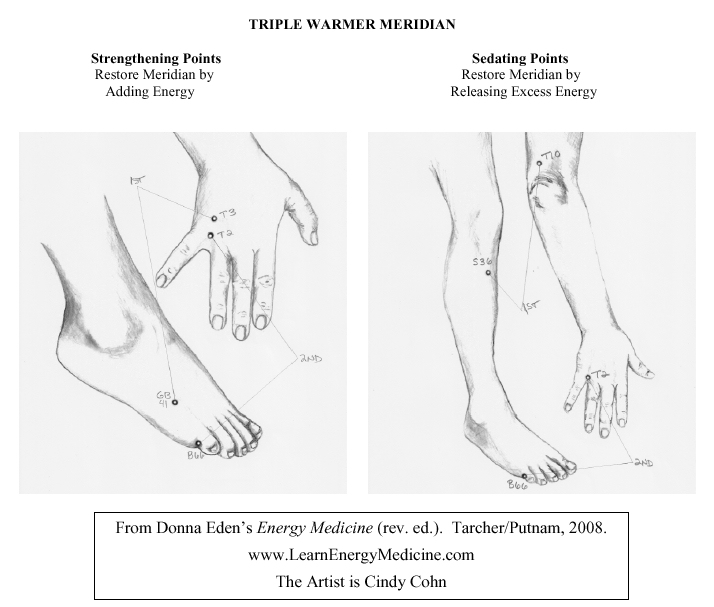 Energy Medicine Book that demonstrates how to strengthen and sedate Triple Warmer with these acupressure points.
You want to strengthen Triple Warmer if you're sick.
You want to sedate Triple Warmer if you're stressed/anxious.
Press with your index fingers on the 1st points as shown, hold for 2 mins.
Then press on the 2nd points as shown for each method.
For details on how to do this, or to learn more about using acupressure points. Check out her Energy Medicine book and other products. I consider it the holy grail of alternative health. There are a lot of amazing helpful techniques you can try to help with all sorts of ailments.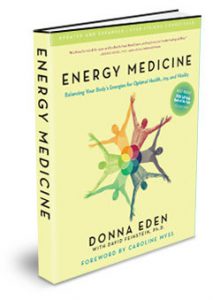 Alternatively, if you are over-stressed, and/ or have anxiety you would want to sedate triple warmer so try running your fingers along these meridian lines and see how you feel. You will get a sense of relief especially if you dig your fingers into your shoulder blades.
For details on how to do this see Donna Eden's video on sedating triple warmer.

So those are the way you can Boost your Immunity with Acupressure Points! Tell me what you think. Did you try it? How'd you feel? Leave your comments below!