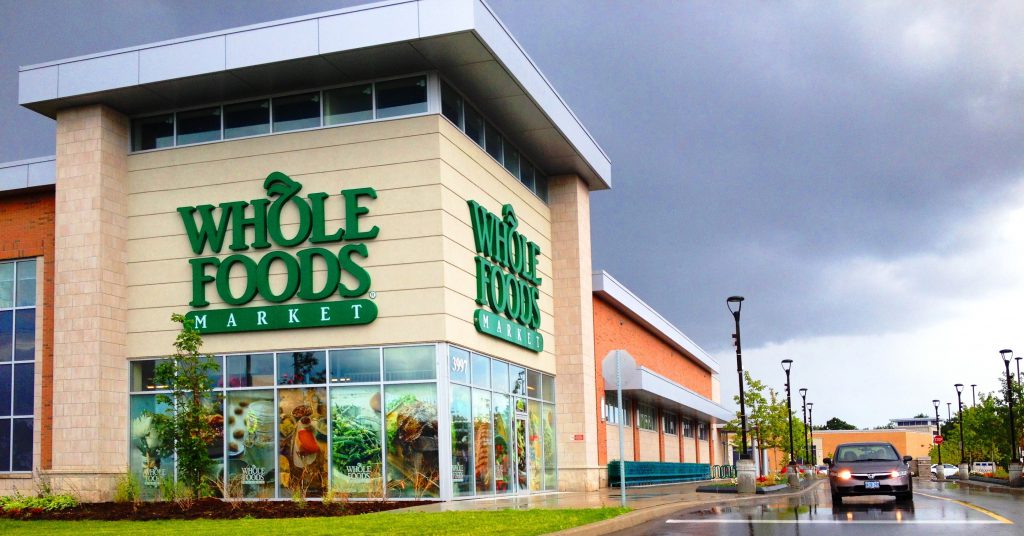 You may have heard the hype that Amazon recently bought out Whole Foods. Amazon paid a hefty 13.7 billion dollars to acquire Whole Foods. The "partnership presents an opportunity to maximize value for Whole Foods Market's shareholders, while at the same time extending our mission and bringing the highest quality, experience, convenience, and innovation to our customers," said Whole Foods the CEO John Mackey in a press release.  Whole Foods offers prides itself on offering the best natural and organic foods, and quality customer service. So as of August 28th Amazon will offer discounts to consumers and major discounts for prime members to kick off the joint partnership venture.

Deep Discounts for Amazon Prime Members
"Customers will enjoy lower prices on products like Whole Trade bananas, organic avocados, organic large brown eggs, organic responsibly-farmed salmon and tilapia, organic baby kale and baby lettuce, animal-welfare-rated 85% lean ground beef, creamy and crunchy almond butter, organic Gala and Fuji apples, organic rotisserie chicken, 365 Everyday Value organic butter, and much more, we will make Amazon Prime the customer rewards program at Whole Foods Market and continuously lower prices as we invent together. There is significant work and opportunity ahead, and we're thrilled to get started. "Amazon Prime will become Whole Foods Market's customer rewards program, providing Prime members with special savings and other in-store benefits". The company said in a press release.
Customers can have the convenience of ordering their groceries online and have Amazon ship their products to a local Whole Foods Market store for pick up.
How to become an Amazon Prime Member?
It has never been more enticing to become an Amazon Prime Member.  If you order from Amazon frequently this might be a great option for you. Some of the benefits to be a prime member are:
Free Two-Day shipping
Unlimited movies and TV shows
Including HD, Ultra HD & HDR (when available)
Unlimited music streaming
Unlimited reading on any device
Free unlimited photo storage
Free Same-Day Delivery in eligible areas
and now discounts on groceries. To reap the benefits and get in on the discounts to be an Amazon Prime member you can sign up for a 30 -Day Trial to test it out below or click here.
What are your thoughts about Amazon merging with Whole Foods? Would you use them? Leave your comments below!