Ever wonder, "why do I wake up in the middle night"? You think you are about to get a good sleep, maybe even go to bed early, sleep for a while, then bing,  you find yourself laying in bed eyes wide open. Sometimes it happens at 1am, 2am, 3am and so forth. You may not be aware of this but the time you wake up can be a sign as to what your body is trying to tell you. In Chinese Medicine, they use the "The Meridian Flow Wheel" to determine the issue. Find out what could be the issue Why We Wake Up in the Middle of the Night?
Below is an illustration out of Donna Eden's Energy Medicine Book showing the times your organs are working the hardest at and precisely at what time of the day/night.
w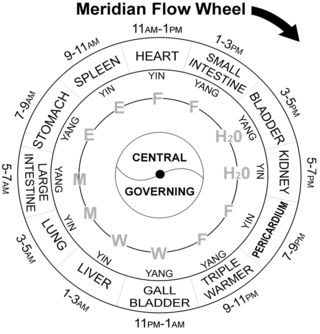 For example, I had a cold for two weeks and kept on waking up at 3am. I couldn't figure out why until I looked at my Energy Medicine Book, and looked at the chart. In the chart you see that the lungs are working extra hard between 3am-5am. This made perfect sense to me, my body was trying to tell me something! How amazing is that?
So what time do you wake up? Maybe your body is trying to tell you something. Look at the chart to see why we wake up in the middle of the night?
Share your comments below!